Syringe type Repetitive Dispenser
A syringe type continuous dispenser is suitable for dispensing a fixed volume multiple times. By using different syringes of different sizes, various dispensing volumes can be handled.
A syringe type continuous dispenser is a positive displacement type in which the plunger directly intakes and discharges the liquid, and it is suitable for dispensing viscous or dense liquid. Surface active agents, oils, glycerol, alcohols, etc. Compared with air displacement pipettes, highly accurate results can be obtained for liquids prone to error.
Also, since successive multiple dispensing can be performed, it is possible to shorten the dispensing time compared to using Micropipettes.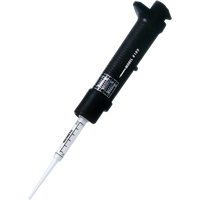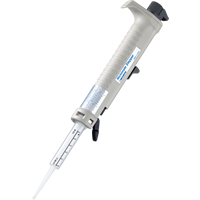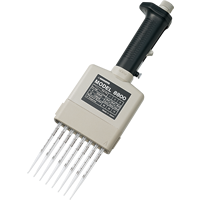 Sterile
syringe

Syringe
autoclave
(121°C / 20 min.)

Solvent
compatible

Syringe
material

Piston
material

Compatible
with other
companies'
syringes

Syringe type

Volume
setting
number

Dispensing
setting
Number

Number of
dispensing
times

N/A

*1

*2

PP

*3

PP
N/A
7
5
35
10-58
N/A
PP
PE

*4

*5

8
5
40
8-48
*1. Excluding SG-V, N3 and Z. *2. SG-V, N3, Z not using O-ring. *3. N3 and Z are made of PE.
*4 NS-V is made of stainless steel. *5 Eppendorf 4780 compatible.